Foster Lewis and Co Ltd are a family owned, and independently run Residential lettings and Estate Agents in Coventry. Whether it is Property for Let or property for sale, we offer superior services to landlords, tenants, vendors and buyers. We believe our friendly, dedicated customer service, our excellent proactive sales techniques and our stand out image gives our clients an all round superior service whether buying, renting or selling a home in the Coventry and surrounding area. The company is owned and run by experienced property experts Glenn Foster and Jez Gates. Glenn and Jez have learnt and worked in the property industry for over 16 years combined and have accrued a wealth of knowledge in both the local and overseas marketplace. They are backed up by a friendly and experienced team of property experts who know the local market thoroughly and help guide you in selling your property or buying a property in Coventry and West Midlands.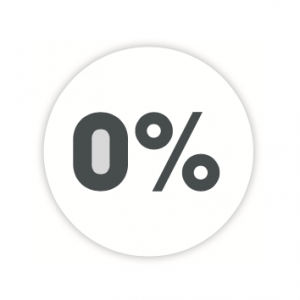 NO SELLING FEE
Selecting a sale by auction, you have the option to sell for 0%* sales fee, meaning you keep all of your sales proceeds.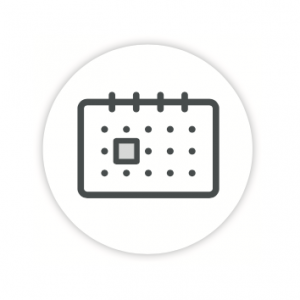 FIXED COMPLETION DATE
You can choose the auction method which best suits your circumstances and timescale. An online auction can start on any day and run for as long as you require, with the added benefit of fixed exchange and completion dates from the outset.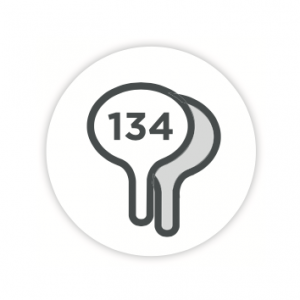 COMPETITIVE BIDDING
By pricing your property correctly, we aim to generate the maximum interest in your property. This will create a competitive bidding environment, to achieve the best price possible at the end of the auction.
EXTENSIVE MARKETING
We will market your property in all the usual ways i.e. you will still get a 'for sale' board, listing on Rightmove, our own website and we'll promote your property to our list of active buyers.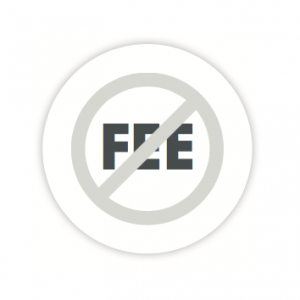 NO SALE NO FEE LEGAL PACK
You can also select our brand new NO SALE NO FEE option, meaning you don't need to pay anything upfront and you only pay for the legal pack once your property is sold.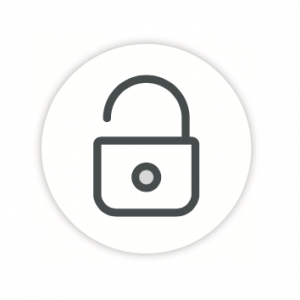 SECURITY OF SALE
Depending on the type of auction, your purchaser will either pay a non-refundable reservation fee to secure the sale or a 10% deposit and immediately exchange contracts – either way you know your buyer is committed.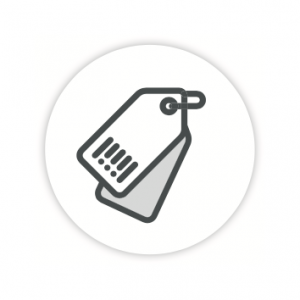 RESERVE PRICE
You set the reserve price, so you have total control over the sale and your property will never sell for less than your minimum price.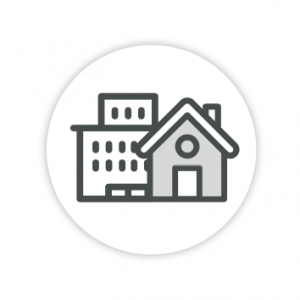 ALL PROPERTY TYPES
Auctions are not just for run down properties or those desperate to sell, all types of properties can be suitable including vacant residential or commercial properties, tenanted or investment properties and land/development opportunities.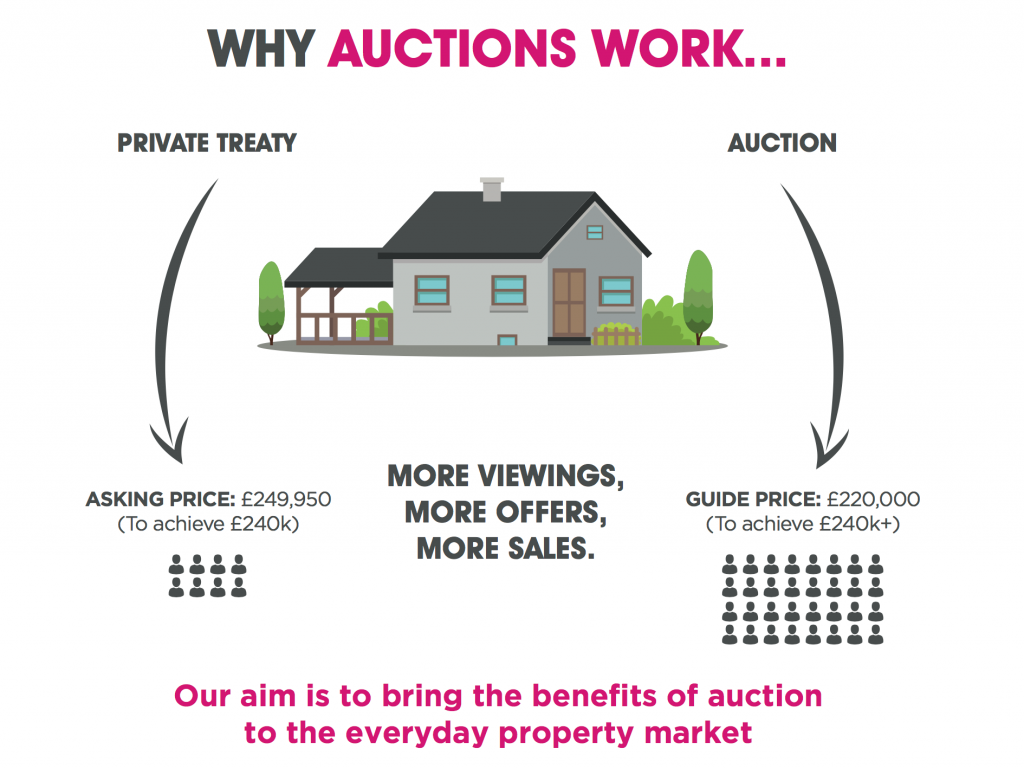 WE OFFER A NUMBER OF FLEXIBLE WAYS TO SELL A PROPERTY BY AUCTION SO WHATEVER YOUR SITUATION , WE HAVE A SOLUTION AND TIMESCALE TO SUIT YOU
Online Auctions
Our online auctions give you total flexibility over the sale of your property, enabling you to set a timescale to suit your circumstances. At the end of the auction your buyer will be committed to their purchase by either paying a reservation fee or 10% deposit depending on the type of sale you choose.
Live In-Room Auctions
Through our partnership, we hold over 40 auctions across the country each year. If you would prefer to sell your property in one of our busy auction rooms, we will always have an auction not too far away.
Traditional Auctions
Also known as the traditional auction method, where the purchaser will exchange contracts at the end of the online auction/on the fall of the gavel and pay a non-refundable deposit and reservation fee. Completion is usually set within 28 days giving you and your purchaser certainty of sale.
Conditional Auctions
Conditional auctions are considered to be a more flexible auction method. The purchaser pays a reservation fee to secure the property and is granted 56 days to exchange contracts and complete. By offering a longer time period, this can extend the appeal by giving purchasers the flexibility to arrange a mortgage and can often achieve a higher price than the traditional auction method.
Reservation Auctions
Purchasers are used to paying fees when buying a property at auction. By selecting to sell with no fees, we can charge the buyer a reservation, meaning you keep all of your sale proceeds.