Home energy efficiency measures that add value to your house
While the climate in the UK never quite hits the highs and lows in other countries there is still scope for taking home energy efficiency measures. This helps you in two ways: improving your family's own comfort and adding value to your property.
Home energy efficiency measures need to be done properly to save energy. They can work to cut your bills but these may not necessarily be neutral or add value to house. In some cases where work is not done properly the measures can reduce value or put off a potential buyer.
So how do you strike a balance?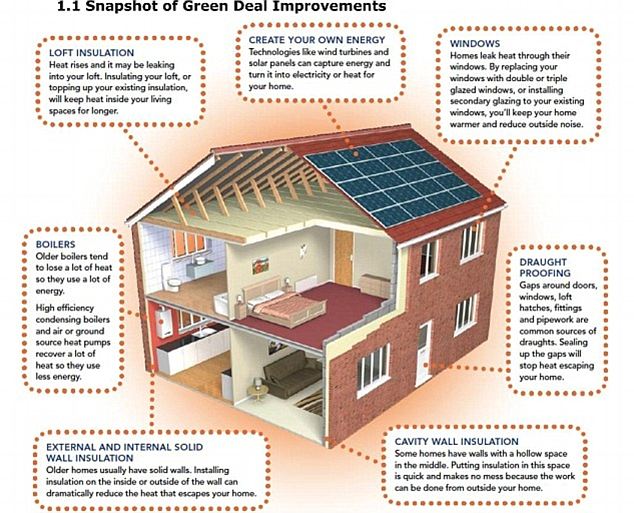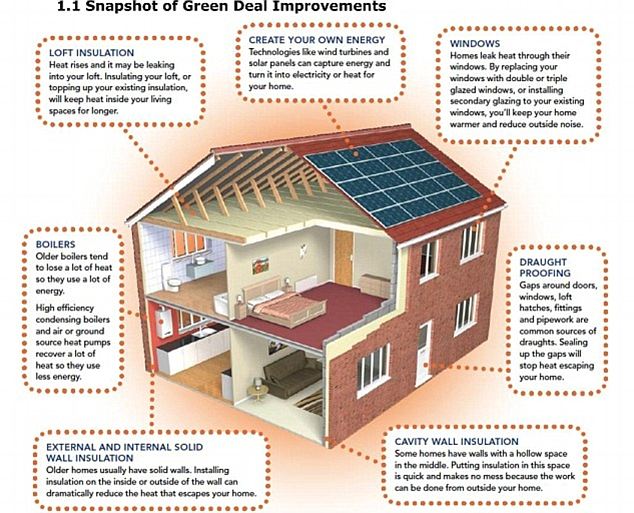 Home energy efficiency measures
The first place to start is research. We've linked to some articles at the end but think about short to medium term comfort in a house as well as adding value for a potential buyer of your property.
Windows and doors
Estate agents, surveyors and potential buyers will assess the state of your windows and doors for a number of factors. These include appearance, state of repair and period features such as sash windows.
While the windows and doors should be in keeping with the property, security and energy efficiency will be taken into account in any viewing or professional inspection. Drafty windows and doors that need fixing or replacing will be factored into any valuation. Replacing a front door can be an expensive project although worth doing for security and energy efficiency.
Period features such as sash windows must be properly maintained and there are repair specialists who can renovate and repair the windows to look right and be energy efficient. Some claim that a properly maintained sash window with the right type of glass can be as energy efficient as double glazed UPVC windows.
If you are using insulation tape on windows to cut drafts make sure this is done discreetly and as professionally as possible so it works but does not impair the look of a window or door.  Home energy efficiency measures done badly often don't work as well as they should. This type of measure won't find its way onto to an estate agent's information but is the sort of marginal gain that can help with maximising your Energy Performance Certificate rating.
External wall insulation and facades
Some houses have cavity wall insulation or external wall insulation for external walls. This can have a dramatic effect on the energy efficiency of a house.
External wall insulation involves adding a new façade to the external walls and filling the gap created with insulation materials. This can improve the look of a property as well as make a dramatic improvement to the how much energy is needed to heat a home.
The Energy Savings Trust estimates that a typical detached house could save between £400 to £500 a year on heating bills.
Contact Midlands based external wall insulation installer Midlands based external wall insulation installer Weatherseal Facades for more information.
Lofts and loft insulation
Without proper insulation, as much as 50% of your heating could disappear straight through your walls and roof. Most buyers realise that the loft is a potential area for heat loss and a drafty or poorly insulated loft will need fixing.
As well as the usual thick fibreglass loft insulation between your joists, taking extra measures such insulating the roof rafters is a low skill and relatively cheap way of saving energy.
There are companies that sell specialist solutions but you can get either be expanded polystyrene panels that you fit between the rafters, or reflective foil that you staple to them. Alternatively, you could install a multi-foil insulating quilt at the rafters.
Again this won't be part of the estate agent's description but can improve the energy performance of a house. Potential viewers and surveyors will recognise the value of good quality loft insulation.
Heating and Lighting
A new boiler should be more efficient and worth mentioning to prospective buyers if it is less than fiver years old.
Modern LED light bulbs are even more efficient than the CFL energy efficient light bulbs. An even older incandescent light is effectively a Victorian piece of technology that costs £60 more to run than a CFL light bulb.
While light bulbs will be part of the negotiation with a buyer, installed lighting in kitchens or bathrooms should be energy efficient and well planned.
Solar panels, Wood burning stoves and other domestic energy generation
Done properly methods of generating your own energy can add value and be a good selling point for your property.
Solar panels
Solar panels fitted to the roof of your house and are getting regular Feed-In Tariff (FIT) payments as well as replacing some of the electricity drawn from the grid. A home is virtually guaranteed to have gone up in value as a result of the solar investment:
Energy bills are lower as a direct result of using solar power. This is clearly an attractive proposition to home buyers. According to a recent study, 1/3 of UK buyers would be happy to pay more for a house with a solar PV installation if it means they can benefit from lower electricity bills.
The Feed-in-Tariff (FIT) is income from selling a proportion of the solar energy generated on the National Grid. The rate of return depends on when the panels were installed, and rates have changed drastically since the scheme's launch in 2011. If a home is sold within 20 years of the solar PV installation, the FIT payments will pass onto the new homeowner – essentially free income that will push up the value of your home to any potential buyer.
A home's solar panels have been known to raise the EPC rating by at least 2 grades, and this is reflected in an uplift in the value.
Wood burning stoves
According to the Energy Saving Trust, wood burning stoves are cheaper to run than other heating options and have lower emissions, as long as the fuel is sourced locally. This is also an appealing period type feature that can add value to a home.
In increasingly environment and cost conscious world, your buyers will take home energy efficiency measures of your house into consideration when considering making an offer.
Please get in touch if you want a property valuation or want to view the properties we have for sale or rent: Foster Lewis and Co estate agents office on 02476 592929 or use our contact form.
Further reading
Selling a house with exisiting Solar PV installation
Energy performance certificates
Energy performace certificates
Features that buyers will pay more for