4 Simple Ways To Improve Your Property's Kerb Appeal

Improve Your Kerb Appeal
It's quite simple – the first impression a potential buyer or renter makes on your property will instantly set the tone of their viewing. If they are impressed with the approach to the entrance, they'll take that hopeful and positive feeling through the front door. On the other hand, if their approach to your porch is more 'Meh', then that is the emotion they will take across the threshold. So let's take some quick, simple (and inexpensive) actions to 'turn that frown upside down'!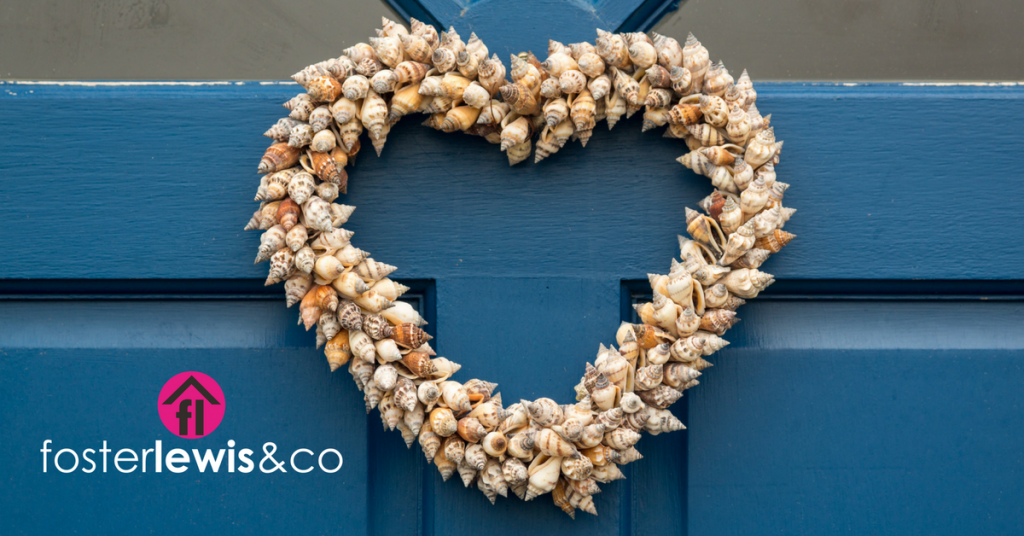 Fix
That pot beside the garage that's been cracked and neglected? A bench with a missing slat? It can make the visitor question how many other things they'll have to fix if they pick your house. Fix or get rid!
Spruce and clean
Does your front door need a coat of paint? You could update to a colour on trend (in keeping with the style of the house and any other restrictions you may have) and buff your metalwork and door number to polish the look.
A fresh coat of wood stain on a fence can transform your boundary, and trimming your hedges and trees can open up space and let in some (always) welcome light. Sweep up leaves and weed as much as possible.
Jet wash any decking, paving or other surfaces, and clean your windows – they are the eyes of your house, so make sure they sparkle!
De-clutter
Waste and recycling bins are an eyesore. We all know they exist, we just don't need to see them immediately. If you don't have a handy side gate or screen, consider putting them in the garage or shed for viewings. Stack logs neatly and in one place.
Colour and light
Use hanging baskets, window boxes and pots for instant bursts of colour – in a coordinated manner, of course! You can even buy them pre-planted to keep it simple. Solar lights are cheap and add an extra dimension to the lawn, path, driveway or even in trees and hedges.
Stand back and admire your handiwork – ask a friend for their opinion too – and then keep your front space maintained by mowing the lawn regularly, weeding/deadheading and sweeping up leaves to keep your kerb appeal on point.
If you need help selling or letting your property in Coventry – we can help. Contact us today.