5 Tips To Smarten Up Your Garden Without Spending A Fortune

Garden Ready For Sale
When it comes to selling your house, the last thing you're going to want to spend lots of money on is the garden. Unless it's an absolute jungle (and if it is, we recommend setting a budget and asking a professional for help as they'll be more efficient than you and have all the tools to deal with the issues) there are some simple things you can do without breaking the bank that has a real impact on the look of your outside space.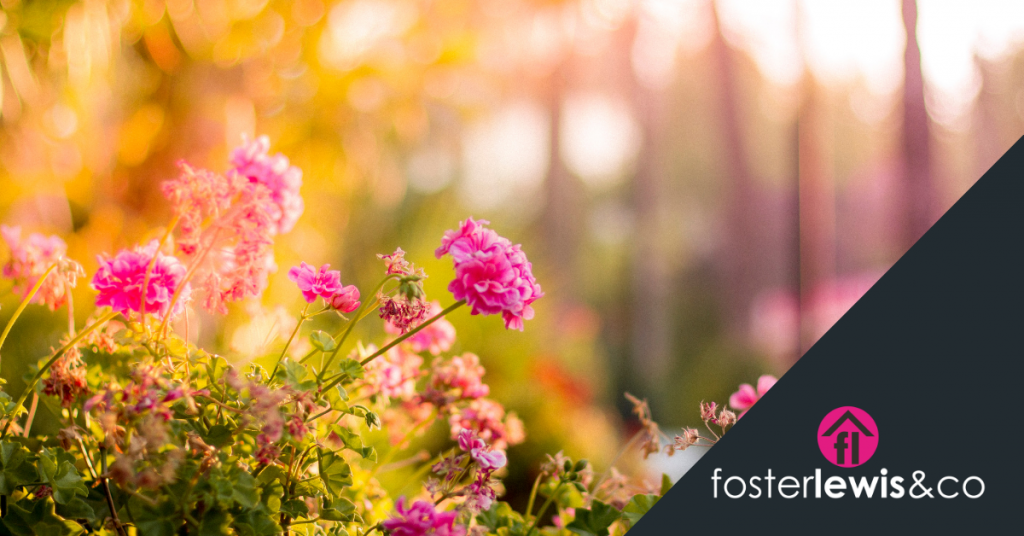 Get the basics sorted
Rake leaves, mow the lawn, get rid of broken pots, hide the recycling bins, weed the beds, fix the shed door… just go out there for a couple of hours and tidy up. Cut overhanging branches and for maximum impact trim any hedges and reshape your lawn – nice clean, straight lines instantly smarten a garden.
Colour
A pot or hanging basket of colourful plants instantly brightens a garden. You can buy inexpensive, pre-filled baskets and pots at local garden centres and DIY stores, or paint an old pot lying in the back of the shed (with an appropriate paint!) and buy some seasonal bedding plants. A pop of colour adds interest and depth, so if you have a large garden it might be useful to have one in a far corner. We can recommend Smith's Nurseries & Garden Centre.
Woodwork
Paint your shed and fence – not necessarily in outlandish colours, but to give them a maintained and tidy look. If you have decking, ensure it's clean and okay to walk on – no doubt potential buyers will want to go out onto the decking, so ensure it's safe and treated to walk on.
Light it up
Adding strings of fairy lights to low branches of trees, fence panel edges, around or inside a parasol can make a garden space magical in low light or early evening. You can also use them to light up path edges or a balcony. Inexpensive, with huge variety – and you don't have to leave them there when you move!
Make it social
If you have space, get out your garden table and chairs. It shows your garden space can be used for entertaining – even if it's just a table for two for a glass of wine before dinner. Make sure your furniture is tidy and clean, and add lights as above or a bit of colour with a pot. If you don't have a table and chairs, check out Freecycle or Freegle – you'll be amazed at the free/bargain items you could pick up to help dress your garden.
Once you're ready to go – call your local Estate Agent in Coventry… Foster Lewis and Co.