Are you ready to complete?

Buying a house is a bit like planning a wedding. It starts with a flurry of activity and paperwork, then there are long periods where nothing seems to be happening (because you can't see it happening!) and it takes FOR-EV-ER, and then finally it's all "Go! Go! Go!" and you exchange contracts and complete – and it's done!
So what things do you need to consider or get done, so that you're ready for completion and long evenings of unpacking boxes? Here are a few things…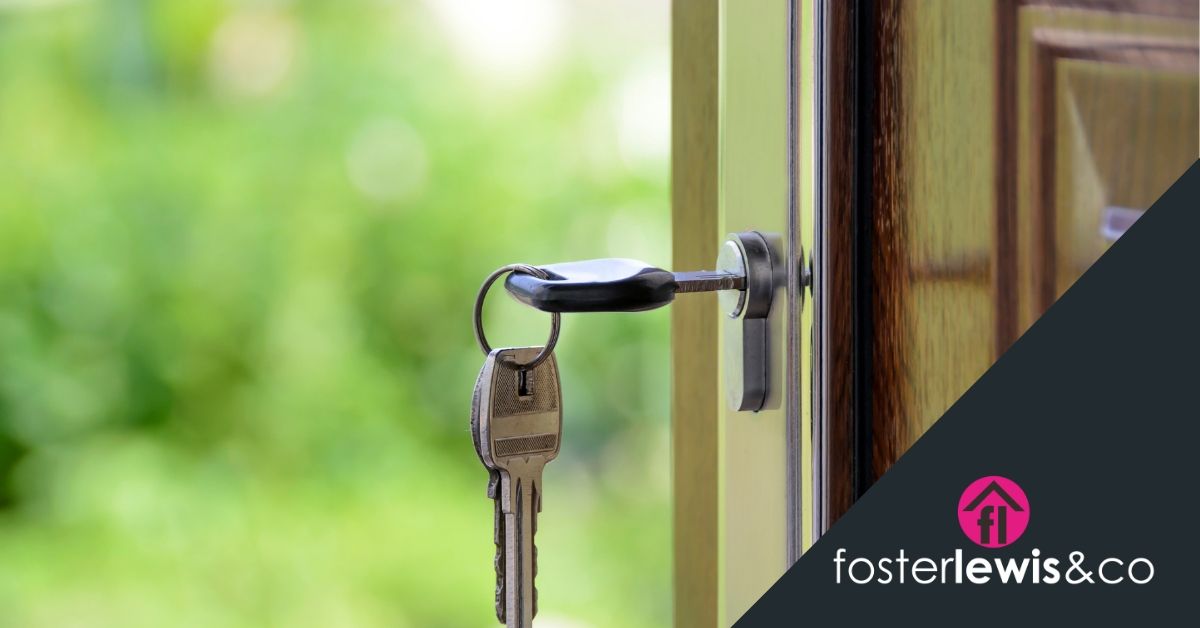 Make sure all your paperwork is signed and correct
Some items need to be witnessed (by someone other than your Mum or bestie), mortgage paperwork copies may need to be sent off… You need to read, check and understand all the paperwork given to you by your solicitor and mortgage lender (if you have one), and do all of the stages they ask for in plenty of time for the exchange to happen. Don't panic, but do be thorough, and if in doubt contact them and ask if there is anything outstanding that you need to do. Some things are easy to miss, and could delay your exchange.
Buying a property with a friend?
In the run-up to exchange, it's a good idea to make a Declaration of Trust if you're buying with a friend. It's a legally binding document that sets out your shares in the property, and how you propose to manage maintenance and repairs.
Co-habiting (so, living together in a relationship but not married or in a civil partnership)
Similar to the Declaration of Trust, a Cohabitation Agreement states what would happen if you were to break up.
Mail redirection and property fraud prevention
You need at least 5 days for a Royal Mail redirection to start, so don't leave it till the last minute! You can do it online and Royal Mail recommends applying at least 4 weeks before the date you want the redirection to start.
There's also a free Property Alert service you can get from HM Land Registry – and you can do this before you've exchanged contracts. You will get email alerts for certain types of activity relating to your property to help you prevent property fraud.
Get your money ready!
Your solicitor will deal directly with your mortgage company to draw down the monies you are borrowing to buy your house in time for completion. However, your deposit (or if you don't have a mortgage) will need to be with your solicitor ahead of completion. Your solicitor will let you know but it's worth asking the question and getting your money together, ready to transfer.
Provisionally book your removal company
You'll find all the top-rated removal firms are booked up, so as soon as you have a provisional date for completion speak to them to hold you a slot. You will find them very understanding if the dates change for whatever reason, but best to have your preferred date provisionally booked if you can (unless you like sleeping on an airbed for a few nights!).
Update those that need to know….
Banks, building societies, credit cards, DVLA (your license and your car), insurance, council tax, electoral roll, your employer, TV license, mobile phone provider, doctor, dentist, student loan company. Get as much done in advance as you can!
Ask any questions of the seller before you move
So things like, where is the stopcock, what day are bins collected, do you have any instruction manuals, who supplies the utilities currently and where is the thermostat? Are there any good takeaways locally and any other local tips they can offer?
Awkward, but…
Do you have a will? If not, you should have one, and if you do, you need to update it. We really recommend getting a will!
Finally, think about ways to make your moving day go as smoothly as possible. Can you send the kids to a relative for a sleepover? If you have pets, can someone look after them for you for a day or two (or a local dogwalker might be able to help)? Consider having a professional cleaner in to do a thorough clean before you move in. Call in as many favours as you can to help with moving furniture and boxes, and do not underestimate how tired you will be in those first few days! And… constantly remind yourself to keep as calm as possible. Something will inevitably not go quite according to plan (our removal team dropped an 8ft mirror off the back of the van that smashed all over the front drive, path and garden…) but try and be as patient and cool as possible.
Happy moving day, when it arrives!
Thinking of moving? Find out how much your property is worth in just 60 seconds with our online valuation tool.