Fees charged even with no sale by online estate agents – Paul Lewis BBC Moneybox
On the latest edition of the BBC Radio 4's finance programme Moneybox, Paul Lewis highlights the issue of fees charged by online estate agents such as emoov and Purple Bricks. Many of the growing number of online estate agents will charge customers even when they fail to sell the property.
This is different from the business model of traditional high street estate agents such as us at Foster Lewis and Co, who take the risk of advertising your property for sale upfront and usually only get paid when the property sells.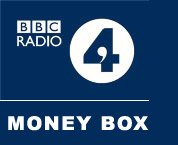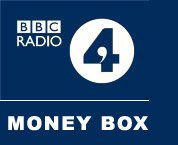 One Moneybox listener, Joanne Buckley-Scott advertised her property with Purple Bricks and felt she got very bad treatment after not a single person came to view her flat in ten months.
She said, "I've had no interest at all. I've had nothing since the fourth of January, I've had no enquires, no feedback. Nothing.".
When asked about the fee she said, "The fee is £798 for where I live and I decided that I would pay that later, which is one of the payment options. I just thought that Purple Bricks would claim the money later on down the line."
Joanne tried to understand the terms and conditions but didn't realise she would still have to pay after 10 months.
The online estate agents industry's response
Michael Bruce, Chief Executive of Purple Bricks, did appear on the programme to defend their position. He said, "I'm obviously very saddened about what Joanna had to say, but our market research prior to launch indicated that people didn't like the "No sale, no fee" model of traditional estate agents."

Paul Lewis asked Michael Bruce about the percentage that sells, saying that he had seen estimates ranging from 1 in 3 to 1 in 7 properties handled online estate agents actually sell. Michael Bruce claimed that 88% of properties on their books sold prior to the 10 month deferment. This is when their fee is payable whether the property sells or not.
Property Broker Henry Prior, who acts for property buyers, suggested that while this is a different model for selling a property and some online estate agents offer the "No sale, no fee" model, those who don't sell still have to pay.
Across the industry, an average of 50% of properties don't sell and they still have to pay a fee.
Henry Prior said, "Value is an opinion. A really good estate agent, I think can get you 10% more than the value of your property, a really bad one can sell it for 10% less."
Please get in touch if you want discuss selling your home please get in touch with the Foster Lewis and Co estate agents office on 02476 592929 or use our contact form.
Listen to the clip here: http://www.bbc.co.uk/programmes/p04c3wws
The full programme is here: http://www.bbc.co.uk/programmes/b07z2f3s