Google's new mortgage calculator now features UK lenders
US search engine Google launched an online mortgage calculator in February 2015 which allows users to calculate monthly repayments for a mortgage. The tool gives you the monthly cost and maximum loan cost after you type in your variables into the gray background fields.
There are many financial sites that offer mortgage and interest calculators, so Google here figured they just give you the calculator on their own site as opposed to sending you off to a web site with a similar calculator.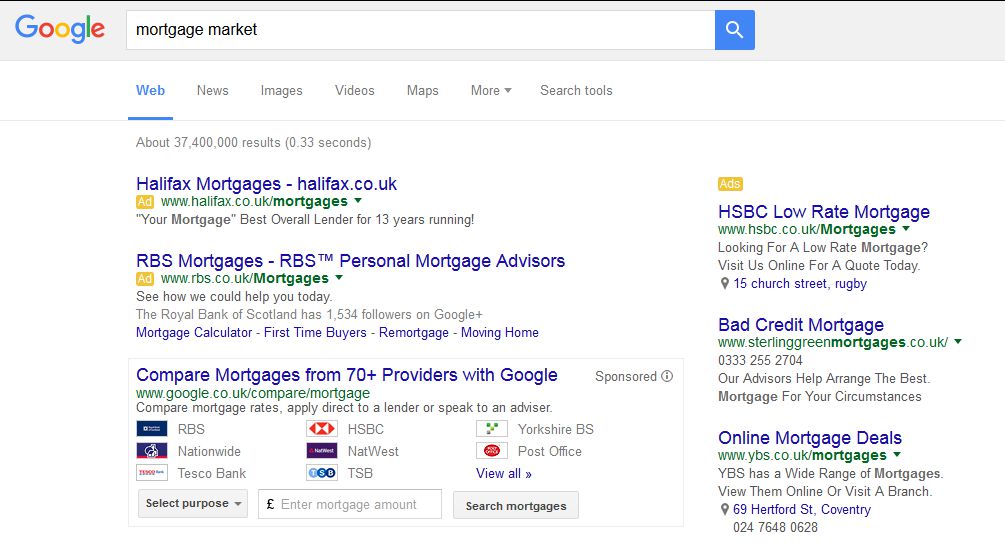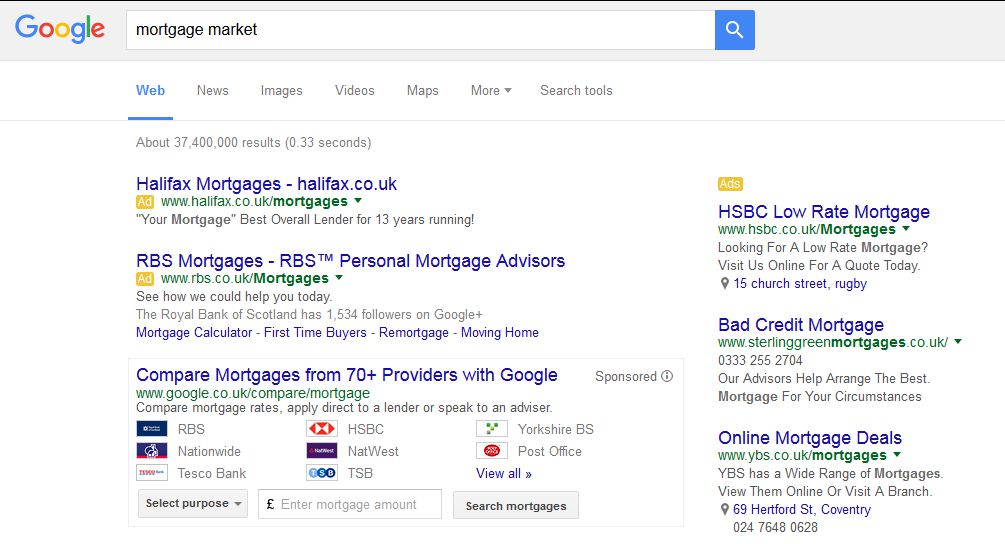 While the roll-out of the Google mortgage calculator seems to be limited thus far, Google did share some news on the mortgage calculator on its Google+ page.
"Preparing for homeownership just got a bit easier," Google's post states. "Starting today you can ask Google things like 'How much can I borrow at $200 a month?' or 'At 5% APR how much can I borrow over 10 years?' You can even adjust the mortgage amount, interest rate, mortgage period and more to see which financial options fit your needs.?"
Since February the tool appears to have been developed further to include specific UK lenders. Like many Google tools the service has been soft-launched so they can refine it, evaluate and then make a decision on developing it further. We happened on through a Google search on "mortgage market". The system now features over 70 UK lenders.
The Google mortgage calculator
We're not sure when it happened but the tool now features more than 70 UK lenders.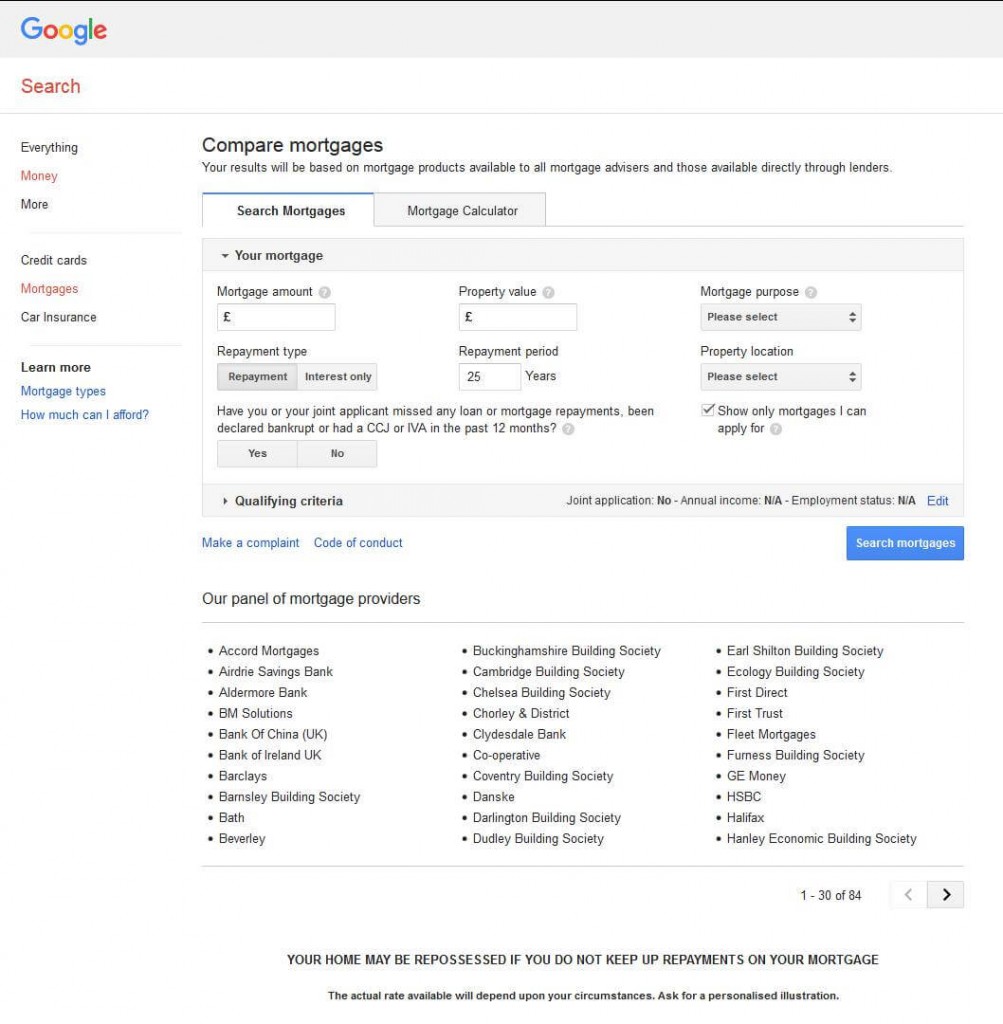 It must be stressed that this is an online only tool and there is no human advice or intervention. Go to the mortgage calculator here: Google mortgage calculator
Yahoo also getting in on the act
Not to be outdone, Yahoo are also launching an online mortgage calculator. Yahoo's mortgage calculator appears to be more robust than Google's option. A user can add in their projected property tax percentage, plus the expected yearly cost of home insurance into their mortgage payment calculation, in addition to the home's value, expected down payment, preferred loan term, and projected interest rate.
Additionally, users can see their estimated mortgage payments by month, broken down by how much of the payment is going to principal, interest and taxes. The Yahoo tool also allows users to see the total amount they would pay for their mortgage over the total loan term.
Also, unlike Google, Yahoo features a standalone page for their mortgage calculator.
Please get in touch with us on 02476 592929 to discuss any aspect of moving home. Also visit our home page – Coventry estate agents -, submit an email enquiry or book a free sales valuation.