Help to buy mortgage scheme coming to an end
The new chancellor Phillip Hammond has announced that the government's help to buy mortgage scheme will be closed by the end of 2016.
In a letter to the Bank of England, the chancellor said the scheme had a "specific purpose that has now been successfully achieved".
The scheme was launched in late 2013. It meant that house buyers only needed to raise 5% of the property value for a deposit. The government guaranteed a further 15% to give mortgage lenders the incentive to loan larger amounts. The help-to-buy Isa and equity loan schemes will be continued.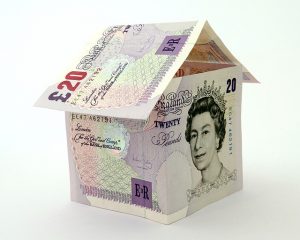 The scheme has helped more than 86,000 households, many of them buying lower-value properties, with an average property price of £157,000 compared with the national average of £216,000.
One of the reasons for scrapping the scheme is that more mortgage lenders are offering high loan to value mortgages. There are now 30 lenders offering 90-95 per cent loans outside the scheme.
Richard Sexton, director at chartered surveyors e.surv, said: "The early success of the scheme led many high street lenders to include higher LTV products in their offerings. With this in mind, the withdrawal of Help to Buy may not have a dramatic and impact on the market.
"However, lenders which made plans to include the scheme as part of their product range may now have to revise their strategies."
Hansen Lu, from Capital Economics, said: "Unlike the equity loan scheme, it boosted demand but not the incentives to increase house building, it's no bad thing that the scheme never reached its maximum potential size.
"We think the Chancellor is right to let the scheme expire and to leave market forces to take over."
The help to buy scheme has been controversial at times. The Bank of England financial policy committee found that the scheme "has not been a material driver of house price growth". However this contrasts with  housing charity Shelter who found that help to buy as a whole had pushed up house prices by an average of £8,250.
Our mortgage calculator tool will help you with some estimate monthly repayments but you should always seek professional advice.
Further reading
Closure of help to buy scheme confirmed by chancellor Philip Hammond
Philip Hammond announces end of the Help to Buy scheme