Help to Buy: one year on, jury still out on government scheme for homebuyers
A "moronic" policy, or "a welcome boost to buyer confidence" – in the year since the chancellor first announced the Help to Buy scheme for homebuyers, his plan has attracted a full range of descriptions, and although he announced on Sunday it would be extended another four years to 2020 at a cost of £6bn, the jury is still out.
Help to buy is proving a key catalyst for construction, according to analysts at investment bank Morgan Stanley, who credit the scheme for almost all of the 16% increase in housing starts over the past year. However, other commentators suggest the recovery would have happened without a £15.5bn injection of support from the taxpayer, and that unless changes are made the scheme still risks causing a house price bubble.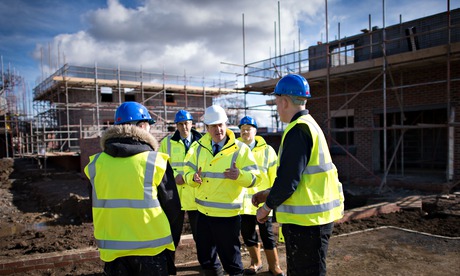 Help to Buy was the surprise of last year's budget, with the chancellor's announcement of a taxpayer-backed guarantee on 95% mortgages catching lenders on the hop. The scheme was designed to kickstart the housing market and help first-time buyers and movers who, following the credit crunch, were finding it hard to get home loans without a large deposit. In the year since, annual house price inflation has reached almost 10% on some measures, and mortgage lending to first-time buyers has reached its highest levels since the crash; however transaction levels still remain historically low, and housebuilding is not keeping up with demand.
The first element of the scheme, an interest-free loan on new-build properties was in effect an update of an existing new-build scheme, extended to homemovers as well as first-time buyers, and has proved the less controversial part.
Government figures indicate that the initiative is doing what it says on the tin, albeit on a small scale. Nearly 15,000 properties have been sold to first-time buyers, who accounted for almost 90% of home purchases made via Help to Buy I between April and January.
Read the full article here: Help to Buy: one year on, jury still out on government scheme for homebuyers