Networking Coventry
We were allowed out of the office last week to take part in a local networking event in Coventry #covhourlive. The event took place in The CET Building which is the site of the old Coventry Evening Telegraph.  The building is open giving people the opportunity to have a look around before it is redeveloped as a boutique hotel in the summer.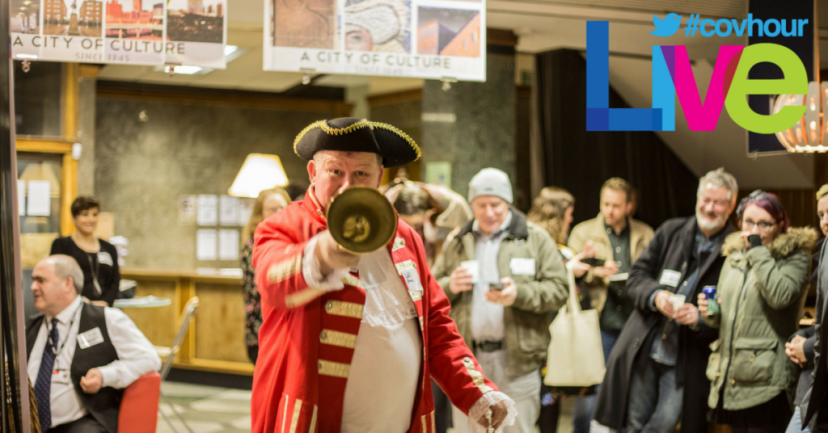 #Covhour is Twitter networking chat which takes place on a Thursday evening between 8 pm & 9 pm. Run by local lady Joanne Brooks the Twitter chat has now evolved into a regular networking event for businesses across the region.
It was also an opportunity to hear from Jen from the Coventry 2021 team and hear about all of the exciting opportunities and events coming up as Coventry prepares to be the City of Culture in 2021. 
There was also a passionate talk from Trish Willetts who is the manager of the Coventry Business Improvement District about all the exciting developments going on within the city centre. The new restaurants at Cathedral Lanes will be a real pull for the city and will really put the city on the map as a destination to eat out.
Paul Muller founder of Enjoy Coventry shared the launch of their new website which will promote local events and shout about everything there is to enjoy in Coventry.
Annabelle from The Wheelhouse also shared with everyone the exciting new local friendly co-working opportunity here in Coventry.
We then had an opportunity to have a look round the CET Building and enjoyed meeting lots of other Coventry business owners.
It was an incredible experience walking the shop floor, boardrooms and hallways of the historic building and being in the presence of such a knowledgeable group of influential and passionate people serving our city.
Foster Lewis and Co are proud to be your local family run estate agents in Coventry. Click here to get an instant valuation of your property today.