Positive Coventry job news as major companies invest in the city
There is very positive Coventry job news in December 2016 as major companies Amazon, Jaguar Land Rover and Economy Energy are planning to create jobs in the city as part of major investments.
Amazon creates 1600 new jobs
Online retailer Amazon has been granted permission to build a 40000 sqm warehouse at the old Jaguar site at Browns Lane, Allesley Coventry.

The site will be the height of three double decker buses and include space for 127 lorries, offices and parking for 700 cars, 36 motorcycles and 64 bicycles.
Coun Glenn Williams, who represents Bablake ward, challenged the number of jobs that the application will create, stating he believes the real number may be half of the 1,600 estimated.
Councillors and residents are not against jobs. We want to see this site developed for skilled, manufacturing and engineering jobs. Large warehouses like this are largely automated and where is the guarantee that these jobs are for Coventry people?
– Cllr Glenn Williams
Giving his support for the plans, Coun Jim O'Boyle, the city council's cabinet member for jobs, stated the jobs would not include zero hour contracts and he has been "guaranteed that every employee will be able to have an apprenticeship if they want it".
He added: "By granting these plans you give nearly 2,000 young people a job in the city.
Jaguar Land Rover plans for new logistics hub
As well as expanding the Whitley site in Coventry, Jaguar Land Rover has submitted plans to build a new logistics hub on land near to its Solihull plant.
The one million square foot site will be used by the Coventry car maker to receive and store parts to supply its Lode Lane factory.
The submission of the plans follows a year of major investment across Jaguar Land Rover's operations in the region.
The company announced the creation of 250 jobs across its Special Operations division in Coventry as part of a £30million investment in July.
In October the car maker submitted a planning application to create a huge new development facility at its global headquarters in Whitley.
The new 325,000 sq ft development, part of which would be sited on land to the south of the Whitley site, would serve as a state-of-the art facility to design and engineer the means of powering the Jaguar Land Rover vehicles of the future.
The proposed facility includes office, design, engineering and vehicle testing space and car parking.
Economy Energy is investing £4m in a new facility in Coventry
Energy firm Economy Energy is investing £4m in a new facility. 200 jobs are set to be created in Coventry with the opening of an independent energy supplier's customer contact centre.
The company already has a base in Coventry and its new contact centre will be based at its existing headquarters in Friars House in the city centre.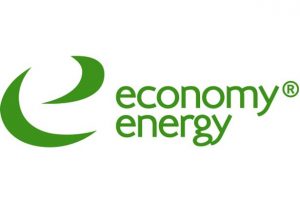 The company said its contact centre is the latest in a series of steps it is taking to enhance and evolve how it engages with its customers directly and through online platforms.
Economy Energy now provides gas and electricity to almost 200,000 customers across Britain.
It is due to open its doors in February next year and the firm will be recruiting for a variety of roles at all levels, including customer service agents, team leaders and managers.
If you are considering moving to or within the Coventry area, please get in touch for a property valuation or want to view the properties we have for sale or rent: Foster Lewis and Co estate agents office on 02476 592929 or use our contact form.
We also have a free online valuation tool where you can enter your address details and get a property valuation instantly: Free instant online valuation from Foster Lewis and Co
1600 jobs created as Amazon moves into old Jaguar site in Browns Lane
Jaguar Land Rover submit plans for new logistics hub
200 new jobs in Coventry city centre by energy company Economy Energy