Selling your home in Autumn

Autumn is such a lovely time of the year – the light is soft, the colours are changing in the hedgerows and being home feels like a sanctuary from the chilling air outside.
If you're putting your Coventry property on the market this Autumn, make the most of the season and showcase your home with some easy tweaks to make your house feel all cosy and comforting. We don't suggest you go out and spend a fortune, but if you have these items packed away or in the airing cupboard it may be worth getting them out and placing them strategically.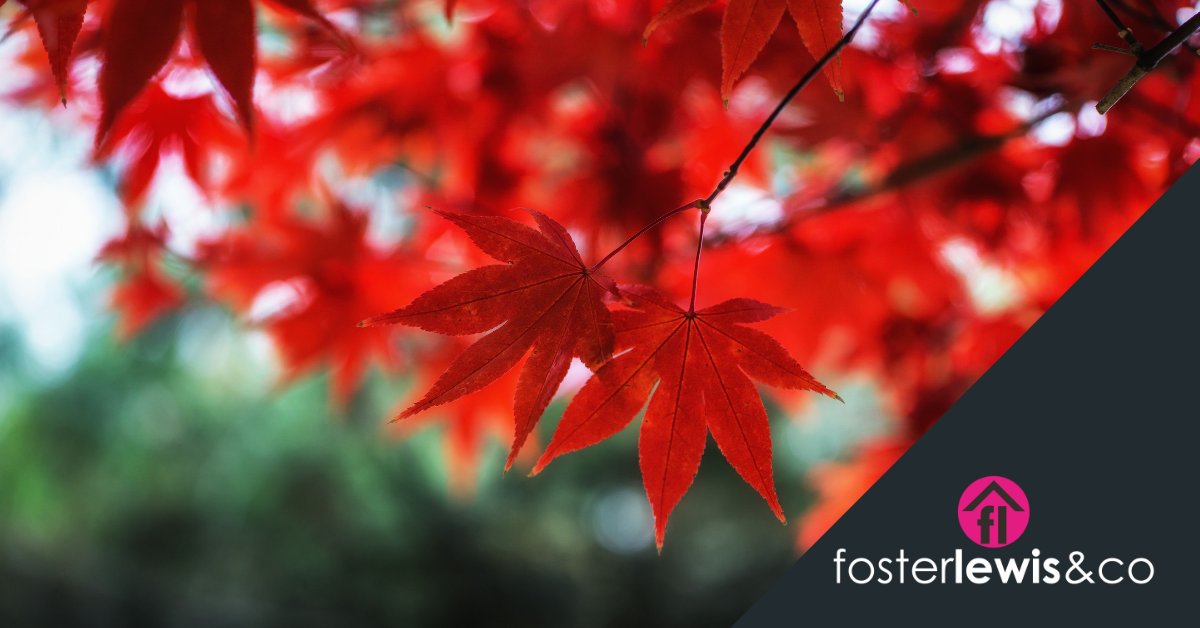 Pack away the summer
Have a good pick-and-tidy up session, inside and out. Stowaway the picnic hamper and barbecue – it's amazing the space you can create by packing away those summer items.
Remind family members to take off their shoes and boots at the door to minimise debris being brought into the house and consider a stiff mat at the door to assist with this.
Try and make it a regular thing to make sure pathways and the garden are clear of fallen leaves – it hugely improves the look of a garden and also helps with keeping pathways slip-free. And tidy up the edges of the lawn – it's amazing the difference that a clean edge can make to the look of a garden!
Soft furnishings
If you have any fluffy, velvety cushions, blankets or rugs, place them strategically to show how cosy the rooms are. Fold a soft blanket across the end of a bed or over the back of an armchair. Just swapping out some tactile soft furnishings creates a more homely, luxurious feel.
Rugs also help if you have lots of bare wood flooring – it can reduce the amount of heat loss into the floor.
Consider the colours of these furnishings – warm creams, oranges and reds add cosiness, but obviously, you'll need to make sure it doesn't clash with your décor!
Lighting
Make sure any windows are sparkling and clean to allow as much light in as possible. After summer sun and the leaves starting to drop, windows can become a bit grubby. So spend some time cleaning and clearing windows and sills.
Candles are lovely, but it's never a good idea to have unattended lit candles (those minutes between you leaving the house and the estate agent arriving, for example). Instead, move some table lamps into corners or darker spaces and use warm coloured bulbs to create a soft ambience.
Temperature
Make sure the house is warm when viewings are taking place. You don't want it to be too hot, but don't let them assume that the house is cold. However, make sure you don't seal off the house and make it smell stale and stuffy. Throw open some doors and windows and let the air circulate, ensuring the air is fresh for guests.
If you have an open fire, stock up the wood basket and make up the fireplace ready for a fire. The anticipation of a cosy fire is a real crowd pleaser!
Blooming marvellous
Flowers have mostly died off in the garden, however, they add a lovely fresh feel on dining tables and in hallways. It doesn't have to be a huge bouquet, and many supermarkets reduce the prices at the end of the day so pick some up if appropriate. Just remember to throw them out when they're past their best!
If you want a free chat about your property needs, feel free to call our office on 024 76592929. Foster Lewis & Co Coventry Estate Agents.