Why high street estate agents beat online estate agents
Here at Foster Lewis and Co, we are proud to be a high street estate agent. While more people are starting to use online estate agents we think we offer a better service for vendors and house buyers.
Our presence in the community, knowledge of the local area, personal attention and excellent contacts make our service more tailored to your needs. We are better placed to know the local property market, get the best deal for all parties and help the sale proceed.
What are the differences between online estate agents and high street estate agents?
The services offered by online estate agents are quite similar to those offered by high street agents. At the moment, online estate agents only account for only a small amount of the estate agency market, but this is growing.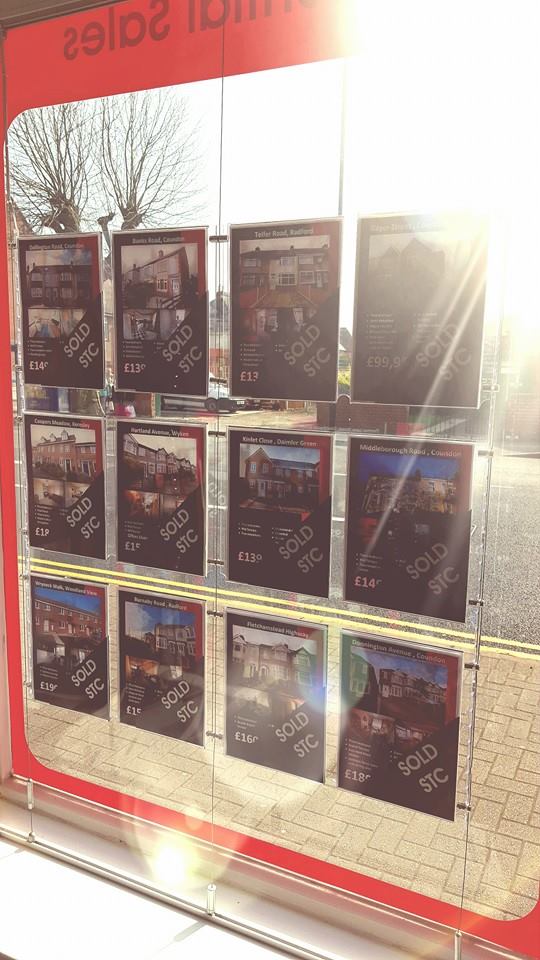 An online estate agent will typically value and market your home for you, and arrange property viewings. Most will also accept and negotiate offers on your behalf, and liaise with your conveyancer, other estate agents and buyers until the sale is complete.
Here are the main differences:
Fees – online estate agents will require a fee up front and will often be a fixed fee rather than a percentage of the final price. If your house does not sell within a particular time period then you will often not get a refund. If you decide to switch estate agents then, again you are likely to lose your fees.
Viewings – most high street estate agents will conduct viewings for you but, with an online agent, the default option is that you do them yourself.
Communications – Someone will visit to take photographs and create floor plans, however all other contact will usually be via email or phone.
Vetting buyers – high street estate agents will take the time find out a little more about the potential buyer and their situation. They will use their experience to get a feel for the chain and the quality of the fit of the buyer to the property. This cannot be done by online estate agents.
Study by the HomeOwners' Alliance shows better performance by good high street estate agents
A study by the HomeOwners' Alliance reveals the best 1,000 high street agents successfully sell 82.42 per cent of the properties they list compared with just 51.98 per cent of those marketed by online firms.
In addition, a high street agent needs an average of only 21 days to sell a property, while an online company takes 43. A high-performing estate agent typically achieved 100.35 per cent of the asking price, while somebody selling with an online-only company will have to settle for 95.85 per cent.
This backs up what we already know:  the best performing high street estate agents significantly outperform online estate agents.
Get in touch if you want to buy , sell or let or let out a property in Coventry contact us: Foster Lewis and Co estate agents office on 02476 592929 or use our contact form.
STOP PRESS – Purple Bricks was featured on BBC's consumer rights programme Watchdog because of complaints relating to inaccurate claims and poor service. Catch up on the programme here: http://www.bbc.co.uk/iplayer/episode/b09070t1/watchdog-series-38-episode-6
See our earlier blog post on a Radio 4 Moneybox feature on online estate agents: Fees charged by online estate agents even if there is no sale
Further reading
Comparing high street and online estate agents
Which guide to online estate agents
Best high street agents significantly outperform online estate agents